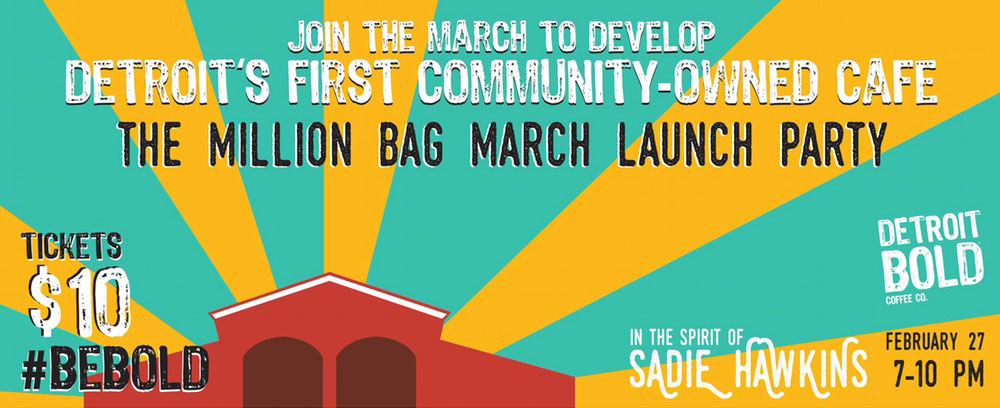 Join the march to develop Detroit's first Community-Owned Cafe!
Honoring Detroit's rich history of Working Women, Detroit Bold in partnership with the Eastern Market presents: In the Spirit of Sadie Hawkins, a Launch Party for the Million Bag March to build viable, self-sustaining Community Cafes in Detroit neighborhoods.
FOOD, DRINKS, COFFEE, LIVE MUSIC, & MORE!!!
SHED 5, Detroit Eastern Market. 7-10 PM
Featuring: Music of Motown, The Willow Run Rosies, and on-site Craftswomen of Detroit
Honorees: (TBA)
Tickets & RSVP available at:
https://mbmsadiehawkins.eventbrite.com/
OR on sale in Shed 3 at the Detroit Bold stand during the Saturday Market
Tickets also available at the door.
Facebook
https://www.facebook.com/events/546972132127788/
SEE YOU THERE!