Forgotten Harvest Launches Detroit Bold Co-Brand Line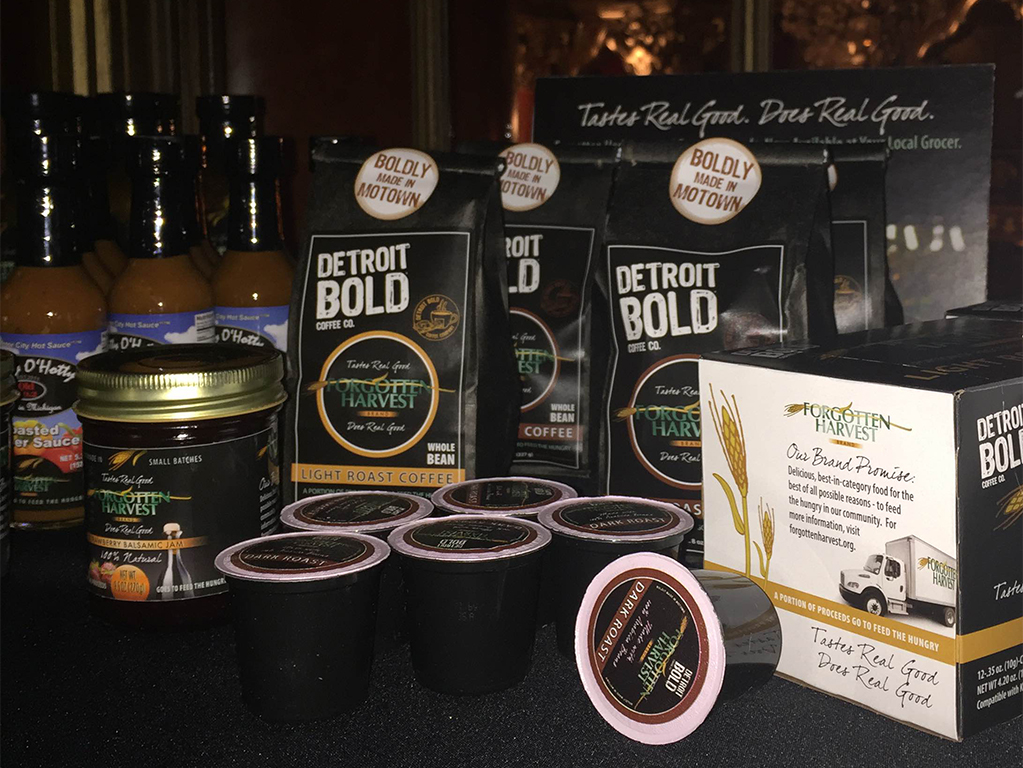 This past Saturday, May 7, Forgotten Harvest hosted their 24th Annual Comedy Night featuring Jay Leno at the Fox Theatre, Detroit. This annual event has been fun way of raising funs for Forgotten Harvest's mission of feeding the hungry. This year, Forgotten Harvest teamed up with select vendors to introduce co-branded products that will be sold in Kroger stores through out the Great Lakes region. Of the 15 co-branded products that were unveiled Saturday, Detroit Bold held 4 of them.
We are proud to introduce our Forgotten Harvest line that features Dark and Light Roasts in 8 oz. Whole Bean Bags and 12 ct. "D-Cup" Boxes (Keurig compatible). These will be sold in Kroger locations, but can also be found at the Detroit Bold stand at the Eastern Market in Shed 3 on every Saturday.
The night was full of laughter and congratulations as Jay Leno told his jokes and the vendors and guests met for the unveiling at an afterglow following the show. We are excited about our new line with Forgotten Harvest that not only "Tastes Real Good", it "Does Real Good."