Hey Bold Nation!
Did you know that we deliver Detroit Bold, The Awesome-Style Coffee For Hardworking Humans to offices, homes and places of business all over town!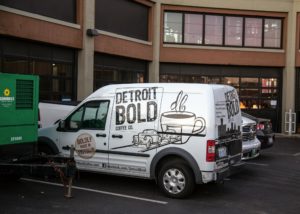 Coming to your place; the Boldmobile!
We'd LOVE to stop by your place and bring you some of our fresh roasted blends in your favorite variety!
Between, Detroit, Gibraltar, Wyandotte, Royal Oak, Berkley, Bloomfield, Highland Park, Grosse Pt's, St. Clair Shores, Roseville, Flint, Clarkston, Troy, Clawson, Oak Park, Ferndale, Warren, Grand Rapids, Westland, Plymouth, Canton, Ypsilanti, Ann Arbor…Whew! We get around!
It's so simple, just contact us. We'll email ya back or call to answer any questions and find out what your coffee needs are for the week or month. Whether you need a 1 lb, bag of whole bean or fresh ground delivered weekly, or larger quantities of 3lb,4lb, 16 lb or more. We've got you covered.! We have 12 , 24, 72 and 96 ct of our Keurig style single serve pods for home and office too!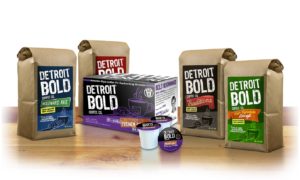 They're awesome!  Great Prices/ Free Delivery Check it out!
We can also deliver fresh hot coffee for your event from 30-1000 people!
And of course, we ship fast and fresh to Michigan and all across the USA!
Please get ahold of us! and let the Detroit Bold team take care of your coffee needs!
#bebold #Detroitbold