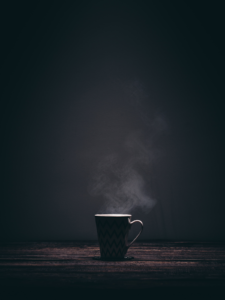 A Great Coffee For Hard Working People Everywhere
Detroit. Detroit has been known for many things: the auto industry, hard-work, Mo-town, Grit, art, and the Detroit Spirit. We are also known as a town of evolution and community. Looking forward, we will be known for our strong coffee as well. Detroit Bold has lots of grit but is never gritty. It's smoky Bold flavor, and full body texture encompasses the go-getter spirit of Detroit. This Premium working class gourmet coffee has enough kick to help you supercharge and get your work done. This is why we are known as "Awesome style coffee for hardworking humans everywhere."
Comeback City Fueled With A Comeback Coffee Company
Like Detroit, our founder: AJ O'Neil is familiar with overcoming adversity. A career roofer by trade, he had his world shaken up after taking a 30-foot fall. Unable to continue roofing, he started a café which was known as "AJ's Café: the Café that bailed out the auto industry one cup of coffee at a time" In 2013, he decided to solely focus on providing fresh, strong coffee known as Detroit Bold. Detroit also had a major fall of its own. When the auto industry collapsed, so did the city. This led to the crime, violence, and poverty that people outside of Michigan associated with the city. Now, the city is thriving thanks to a booming economy and some big hitting entrepreneurs. Everyone loves a comeback story.
People do not buy products, they buy what the product can do for you. Why do we drink coffee? We drink it to kick-start our day, so we can get the job done. Instead of drinking any ol' cup of joe, why not treat yourself to a premium working class cup of coffee that doesn't break the bank? Detroit Bold will help give you that buzz to attack the day.
A Coffee That Gives Back
Wouldn't you want to support a business that also supports the community? Detroit Bold not only is "America's Boldest Coffee," but they give back a portion of all proceeds to the local Detroit community to help fight off the plight that had taken over. We believe that doing good for others will also do good for us. 
Stay Bold
Did you know? You can get Detroit Bold Coffee anywhere in the world!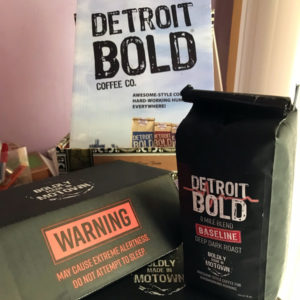 Our #1 selling coffee is, naturally 100% Arabica Woodward Ave. in single serve, fresh ground or whole bean. Check out our newest blend with built with a kick! 
#boldnation | #bebold | #staybold | #detroitbold