Oakland University Athletics recently announced a partnership with Detroit Bold Coffee Company.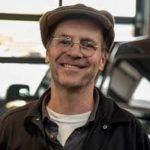 Detroit Bold Coffee is now proudly featured as the coffee of choice for hard-working students, athletes, faculty, and visitors during all home Oakland University athletic events.
"Detroit Bold is thrilled to join with the Oakland University Golden Grizzlies to provide the best coffee anywhere," said Chief Bean Officer A.J. O'Neil. "Students, faculty and visitors all will need great coffee to wake them up, keep them up and help them get their tasks completed. That's why Detroit Bold coffee and Oakland University will make a great team!"
"Passion. Innovation. Drive. Connections.  These are a few attributes we look for in partners with Oakland University Athletics," Deputy Director of Athletics Padraic McMeel said. "Detroit Bold shares these values as well as so many more. Their love for metro Detroit, employees with connections to Oakland University and their desire to share their story with this area made Detroit Bold a great fit with Oakland Athletics, not to mention great coffee! We are excited to be partnering with Detroit Bold and believe together, we can share the stories of two great entities – Detroit Bold and Oakland University Athletics!"
Detroit Bold's leadership team also consists of two former Oakland University student-athletes. Aaron Helander was a member of the Men's Swimming and Diving team from 2013-2017 and Joel Sellentine was a member of the Cross Country team from 1998-2000.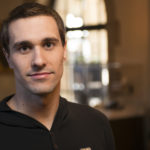 Committed to Excellence
"I am super excited for Detroit Bold to be a sponsor of Oakland University Athletics because this combines two of the biggest parts of my life." Helander said. "Oakland Athletics and Detroit Bold are both committed to excellence and I am looking forward to see how our partnership grows, not to mention enjoying a cup of D-Bold at the athletic events."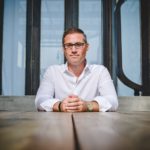 Community and Teamwork
Joel Sellentine says, "it's an absolute honor for us at Detroit Bold Coffee Company to have forged this partnership with Oakland University. It's important for strong entities that make a difference within a community to support each other. As a Grizzly, I learned great things happen when you work together as a team. Our great tasting coffee teamed up with this great university and its students will create a lasting culture of success within the Detroit area community."
What's up with all the Detroit coffee hype? Try it yourself here!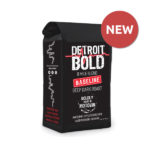 Learn more here about Oakland University's Announcement here.
#wearthebear #thisisou #bebold #boldnation