Coffee grounds are naturally coarse, but not so coarse that they will cause damage to your skin. Here is an easy and cost-effective way to use up your coffee grounds and create a wonderful at home exfoliation scrub. This scrub also has the added benefit of alleviating cellulite and reducing stretch marks!
How To Make The Best Coffee Scrub 
Ingredients: 
How to prepare:
Warm the olive oil in a microwave safe bowl for 1 minute. 

Whisk the sugar, cinnamon, and peppermint until the dissolved in the oil

Add coffee grounds
Carefully stir the oil mixture and coffee
Pour into a bowl and let cool
Cover and place in refrigerator for 3 hours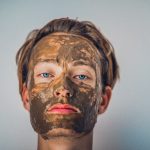 Gently apply this scrub and wipe off with a paper towel.
Enjoy this recipe and let us know what you think!
For other coffee tips, recipes, and more information about Detroit Bold Coffee, click here
Written by Alasia Pettway, an expert at being bold!