8 Mile Hard Working Candy Cane Coffee
What are you going to do with all those extra candy canes from the Holidays? Try the Detroit Bold 8 Mile Candy Cane Coffee Recipe! It's a simple way to sweeten up your high-energy, Detroit Bold Baseline – 8 Mile Deep Dark Roasted Coffee at your next get together.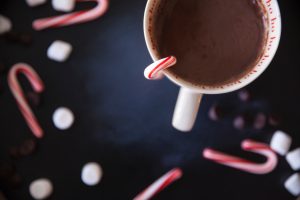 Ingredients: (Makes 1 large tasty cup)
How to prepare:
Place one (1) candy cane on a cutting board and cover it with a small piece of plastic
Use a meat pounder and crush the candy cane.
Place the small candy cane pieces into the bottom of your coffee cup

Place 1/8 cup milk in your coffee cup, and microwave for 30 seconds. 

Carefully pour coffee into your favorite coffee mug
Add whipped cream & red sprinkles for a tasty decoration
Use the second candy cane as a stir stick
Enjoy this recipe and let us know what you think!
For other coffee tips, recipes, and more information about Detroit Bold Coffee click here
Looking for the Perfect Christmas or Birthday Gift?
Try our Detroit Bold Gift Sets! We have something for everyone. Detroit Bold Gift Sets are perfect for client gifts, holiday gifts, birthday gifts, and more. . .