Hello Bold Nation!
We want to give a hearty Congratulations to Frankenmuth, Michigan's own Greta Van Fleet who won their very first Grammy Award for best rock album, scoring the win for "From the Fires."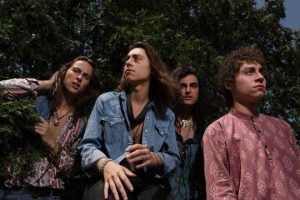 Detroit Bold coffee has an integral part of Detroit music history itself, owning two Guinness world records for the Longest Continuous Concert By Multiple Artists, for 288 and 360 non-stop hours. Our 2009 Assembly Line Concert won global fame and earned us the title of the little cafe that bailed out the American automobile industry, one cup of coffee at a time, giving birth to Detroit Bold coffee!

Detroit Bold Grammy Contest
From Motown to Rock n' Roll, to Funk, Blues, Jazz, and Rap, Detroit's music scene is an unquestioned leader. So we thought we'd have a bit of fun and have our own Detroit Bold Grammy contest!
Who can perform the Detroit Bold Rap the best? Go ahead, click the link and have a listen. Good Luck! We'll pick the winners Feb 28th!
#boldnation #detroitbold #Detroitboldrap
Detroit Bold Rap (Lyrics)
I'm gonna tell ya little story
It's a hundred years old
About a city and a coffee called Detroit Bold
We will roast it
Then you brew it
Then you put it in a cup
First you sniff it
Then you sip it
Then you drink it all up
So if you wanna little taste
Of that Motown soul
Get yourself a cup of that
Detroit Bold
BE BOLD!
(By AJ O'Neil and Kenneth Smith)