Vol 2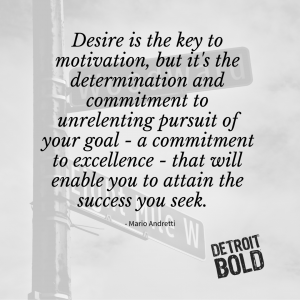 North, south, east or west, the people and communities that have a connection from this iconic crossroad of Detroit is amazing. There are histories, cultures and great stories that stretch far beyond the place we call home!
As we take a drive down these two world-renowned roads, we're going to tell a little story about their connection to Detroit.  So, Here it goes!
8 Mile & Woodward : GO! Ferndale
Headlight on: Ferndale, Michigan 48220
Travel north down Woodward Ave to reach Ferndale, a gateway city that borders Detroit at 8-Mile.   First inhabited by Native Americans, Ferndale's land was cultivated for farming in the 1800's. By the time it was incorporated as a city in 1927, Ferndale was a growing community of auto worker families. Until the early 1950's, Woodward Ave had a streetcar system in the median that went from Downtown Detroit to Pontiac, making it ideal for Detroit's northern suburbs like Ferndale to grow People could take a nice trolley ride to get to work or shop!
Ferndale is widely known as an LGBTQ friendly town and its landmark Affirmations Center on 9 Mile serves the southeast Michigan gay community. Over the years, pedestrian-friendly Ferndale, with its great restaurants and eclectic shops has become a favorite destination for everyone!
Beyond the Intersection: Ferndale is known around the globe as the originator of the famous Woodward Dream Cruise. This annual summer celebration of all things automotive was the brainchild of a Ferndale plumber named Nelson House in 1995.
Beyond the Intersection 2: Ferndale is the original home of Detroit Bold coffee!  AJ's Music Cafe on 9 Mile, where the Awesome-Style Coffee For Hardworking Humans was first served. To bring awareness to our industry, it held the Guinness world record Assembly Line Concert in 2009. This non-stop show went 288 hours and  won hearts around the world as the "little cafe that bailed out the American automobile industry, one cup of coffee at a time."
Experience Your Own Crossroads of Detroit and Enjoy it With A Detroit Bold Coffe Mug Today!
Crossroads – 1 Pound 8 Mile Baseline & 1 Pound Woodward Ave. & Mug in Gift Box