Vol 3
North, south, east or west, the people and communities that have a connection from this iconic crossroad of Detroit is amazing. There are histories, cultures and great stories that stretch far beyond the place we call home!
As we take a drive down these two world-renowned roads, we're going to tell a little story about their connection to Detroit.  So, Here it goes!
8 Mile & Woodward: GO! Royal Oak Township
Headlight on: Royal Oak Township, Michigan 48220
Township you say? Township? I never knew it was called Royal Oak Township. Yes, all you hipsters and Royal Oakers of Detroit Bold Nation, there's another Royal Oak and it's not what you think.
Travel west down 8 Mile past just Ferndale, before you get to Oak Park and you'll hit a tiny sliver of land that's just past Pinecrest. You are in Royal Oak Township. At least what's left of it.
In 1833, Royal Oak Township was established as a regular, 36-square-mile (93 km2) civil township, and at one time consisted of all or parts of the modern cities and villages of Hazel Park, Ferndale, Oak Park, Madison Heights, Pleasant Ridge, Huntington Woods, Royal Oak, Berkley, and Clawson. Beginning in the 1920's these towns began to incorporate and separated from the township to form their own municipalities. In fact, Oak Park annexed a portion of Royal Oak Township as recently as 2004, despite Royal Oak Township incorporating itself for its own survival in 1972.
Who knows how long this last vestige of Royal Oak Township might last. It has no official zip code. 48220 is shared with neighboring Ferndale.
Needless to say, all of those neighboring communities nestled along the bustling drive down Woodward Avenue, north of 8 Mile owe a debt of gratitude as an offspring of the once mighty Royal Oak Township!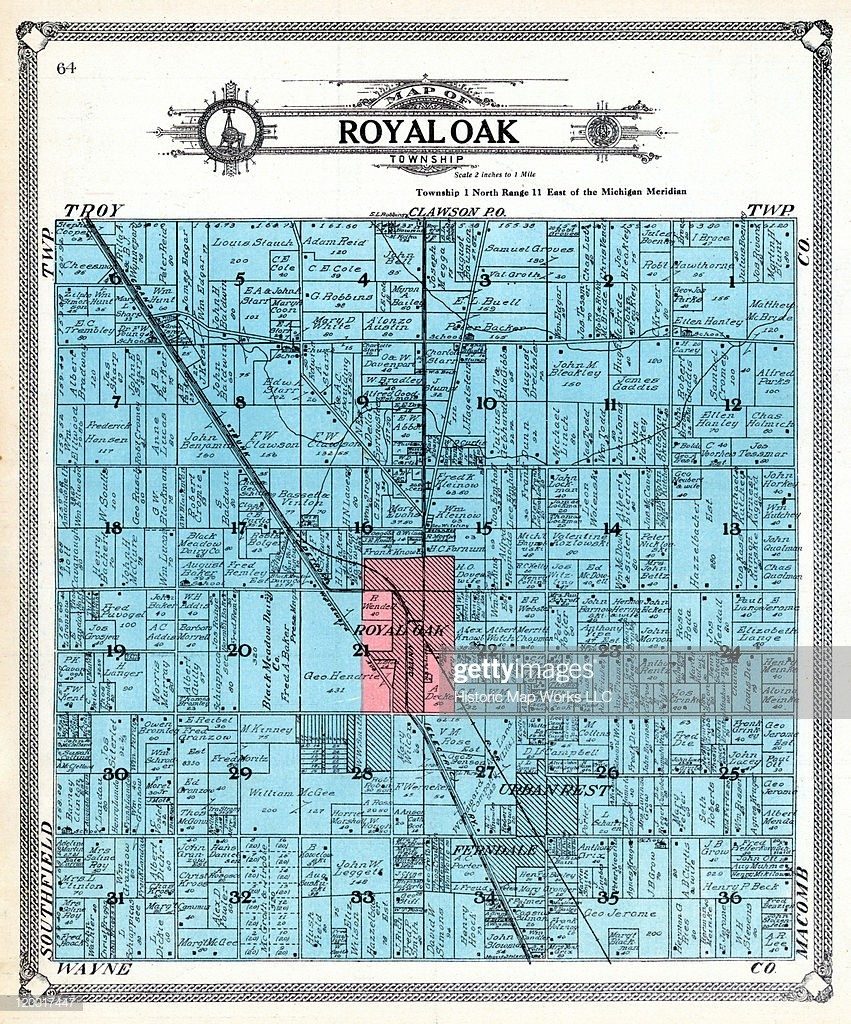 Beyond the intersection: Chances are if you listen to the radio on your commute to and from work in the Motor City, those waves are coming from Radio Plaza in Royal Oak Township's Motower Multilink Corporation's 993 foot radio tower. WDTK, WLQV, WCSX, WMGC, and WRIF are all based from here.
Experience Your Own Crossroads of Detroit and Enjoy it With A Detroit Bold Coffe Mug Today!
Crossroads – 1 Pound 8 Mile Baseline & 1 Pound Woodward Ave. & Mug in Gift Box