Strawberry season will soon be upon us. Why not enjoy delicious seasonal fruits on top of coffee shortbread and some whipped cream? Yum!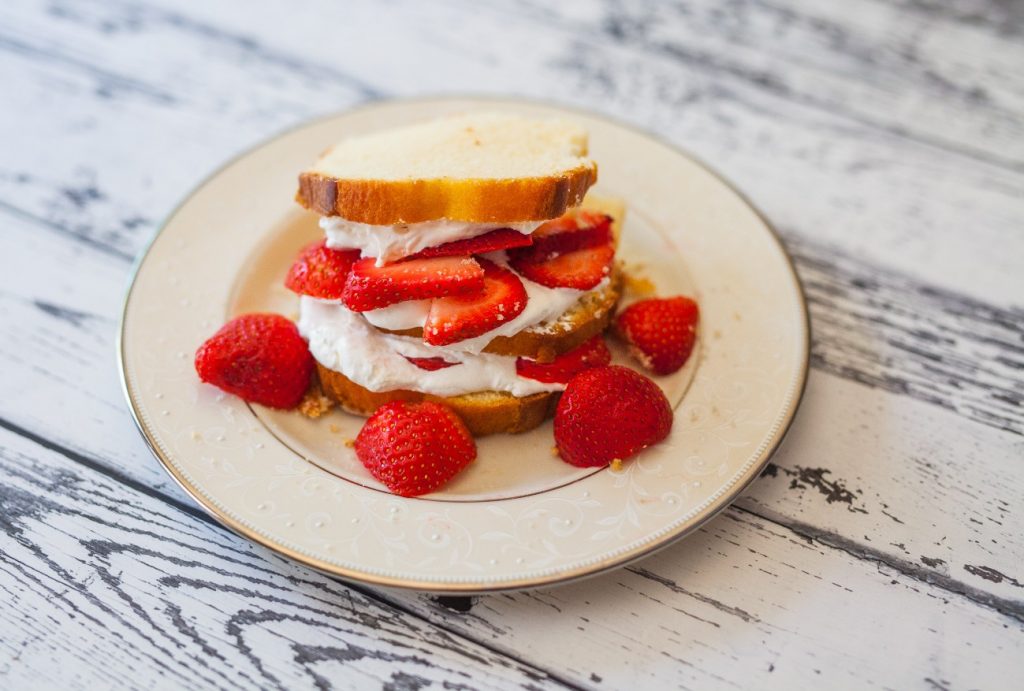 Ingredients
1 cup butter (no substitutes),
softened
1/2 cup packed brown sugar
1/4 cup sugar
2 tablespoons instant coffee
granules
2 cups all-purpose flour
1/4 teaspoon salt
1/2 cup semisweet chocolate
chips, melted
1/2 cup vanilla or white chips, melted
Directions
In a mixing bowl, cream butter, sugars, and coffee granules.
Gradually beat in flour and salt.
On a lightly floured surface, roll out to 1/4-in. thickness. Cut with floured
2-in. to 3-in. cookie cutters. Place 2 in. apart on ungreased
baking sheets. Bake at 300 degrees F for 20-22 minutes or until set.
Remove to wire racks to cool. Drizzle with melted chips. Top with Strawberry, blueberry, or raspberry and whipped cream.
A warm cup of Detroit Bold's Baseline blend goes perfectly with this delicious recipe.
DETROIT BOLD BASELINE – Deep Dark Roast Coffee Blend – 16 Ounce Coffee Bag