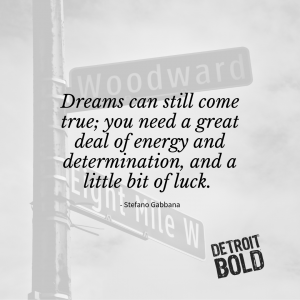 Vol 8
North, south, east or west, the people and communities that have a connection from this iconic crossroad of Detroit is amazing. There are histories, cultures and great stories that stretch far beyond the place we call home!
As we take a drive through the towns that line these two world-renowned roads, we're going to tell a little story about their connection to Detroit.  So, Here it goes!
8 Mile & Woodward : GO! Grosse Pointe Woods
Headlight on: Grosse Pointe Woods, Michigan 48236
Head east across 8 Mile to the place when 8 Mile Road begins about 12 miles from Woodward and you arrive in historic Grosse Pointe Woods, Mi. the largest of the 5 Pointe communities of Grosse Pointe, G.P. Farms, Shores, Park, and Woods.Though M-102, aka 8 Mile, aka Baseline changes to Vernier Rd in this neck of the woods, 8-Mile continues on its contiguous line as a residential street and county line.
Grosse (Big) Pointe likely got its name from the original French settlers who undoubtedly referred to the broad, flat point, which culminated at the Windmill Pointe at the water's edge a few miles downriver near Belle Isle.
Like Detroit, the early days of Grosse Pointe Woods was inhabited by people from many walks of life. During a  period from 1790's-1812,  the area had been claimed by Native Americans, French, British and the United States of America, finally being incorporated as part of the Northwest Territories of the Thirteen United States Of America.
In 1846,  that part of Hamtramck Township beyond the Detroit Waterworks was organized into Grosse Pointe Township.
From 1850 to 1900, lumbermen felled the woods and wealthy Detroit businessmen took away the lakefront and began to shape the city that we see today an upper middle class and affluent Detroit area community. The village changed its name from Lochmoor to Grosse Pointe Woods in 1939 but didn't incorporate as a city until 1950.[9]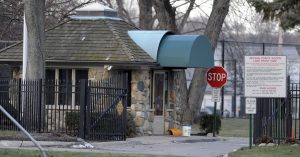 A place on the water. Grosse Pointe Woods is the only one of the five, Pointe communities without a shoreline. The only waterfront property that is owned by Grosse Pointe Woods is this park in neighboring Saint Clair Shores. ( Photo courtesy of Detroitnews.com )
Beyond the intersection: Grosse Pointe Woods actually has an international shoreline! Though Grosse Pointe Shores separates the Woods from the shoreline of Lake St Clair, the city owns a park in neighboring St. Clair Shores that is on the lake, sharing its lakefront border with neighboring Canada.
Try our famous 8-Mile Blend today!
8-Mile Coffee Blend – Deep, Dark Roast Coffee – Strong Coffee – 16 Ounce Bag