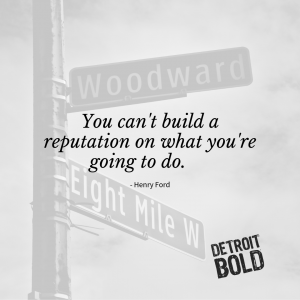 Vol 10
North, south, east or west, the people and communities that have a connection from this iconic crossroad of Detroit is amazing. There are histories, cultures and great stories that stretch far beyond the place we call home!
As we take a drive through the towns that line these two world-renowned roads, we're going to tell a little story about their connection to Detroit.  So, Here it goes!
8 Mile & Woodward: GO! Northville
The headlight on Northville, Michigan 48167 & 48168
Head down 8 Mile about 20 miles from Woodward and Baseline will appear on street signs here in Northville, once a Ford Industrial Village. With the rise of industrialization and a more urban workforce,  Henry Ford wanted to ensure rural and farming life remained culturally significant; while at the same time capitalizing on plentiful, Michigan waters that provided inexpensive hydroelectricity to power up his factories. In 1919 he purchased the original gristmill built when Northville was first settled in 1825 and opened a valve production company. The Northville site continued to produce millions of valves until 1981!
In  Northville, be sure to visit  Mill Race Village at the site of early settler John Miller's gristmill on Griswold St. Here, history is preserved at this gem of a community gathering place, complete with Victorian period homes and shops. A beautiful gazebo, built by Northville high school students in 1979 which overlooks the babbling Rogue River is a favorite spot for couples to exchange vows on Wedding Day!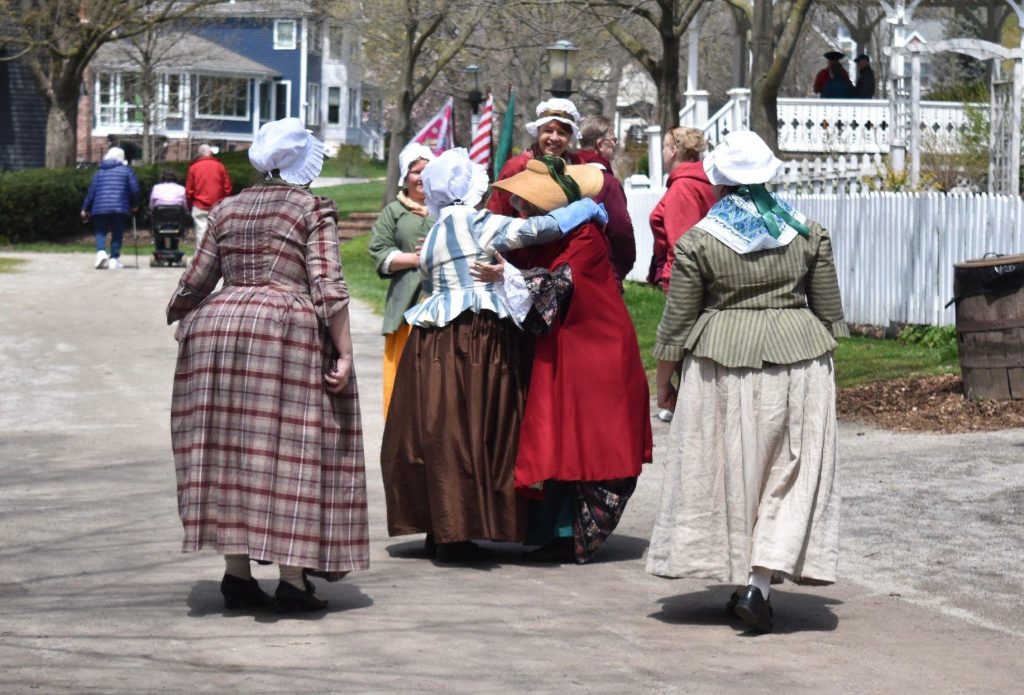 Docents; or guides are dressed in period costume during  Sunday afternoon tours at Mill Race Village
(Photo courtesy of the Northville Historical society and Mill Race Village Facebook page)
Beyond the intersection: What, Boundaries ?.. Northville is one of the rarest of municipalities in that is rests in 2 counties. Some of the city is in Oakland County and is surrounded by the city of Novi, while the other part is in Wayne County and is surrounded by Northville Township. What's more, 8-Mile splits from Baseline,  which forks off through a stretch of town, only to reconnect down the road a bit!
Order our Baseline 8-Mile Blend today!
8-Mile Coffee Blend – Deep, Dark Roast Coffee – Strong Coffee – 16 Ounce Bag