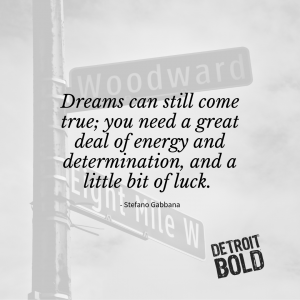 Vol 11
North, south, east or west , the people and communities that have a connection from this iconic crossroad of Detroit is amazing. There are histories, cultures and great stories that stretch far beyond the place we call home!
As we take a drive through the towns that line these two world renowned roads, we're going to tell a little story about their connection to Detroit.  So, Here it goes!


8 Mile & Woodward: GO! Pontiac
Headlight on: Pontiac, Michigan 48341 & 48342
Head down Woodward for 12 Miles north from 8-Mile Road and you enter one of Michigan's most historic cities, Pontiac. The name is from the great Native American Chief Pontiac, an Ottawa warrior, born 1702  in an Ottawa outpost on the Detroit River.  It is said that he lived on Apple Island in Orchard Lake near what would become Pontiac, Michigan, the first European inland settlement in Michigan.  The Pontiac War, 1763-1766 is named after him as he led Native American insurrections over British military occupation of the territory.
Here, Woodward is known as "The Loop," and called Wide Track Drive, deference to automobile manufacturing giant General Motors, who had a big presence in the city for many years. The GM Pontiac car, famous for its Wide Track tires, was named after the city. This is where Woodward Ave ends, circling around downtown Pontiac and looping around to head back south toward Detroit.
Pontiac has hosted Soccer's World Cup, (1994) NFL's  Super Bowl (1982) and countless truck pulls, fairs and other major events at the rather infamous Pontiac Silverdome. Built in 1975 and finally taken down in 2018, it was built so well that it wouldn't implode!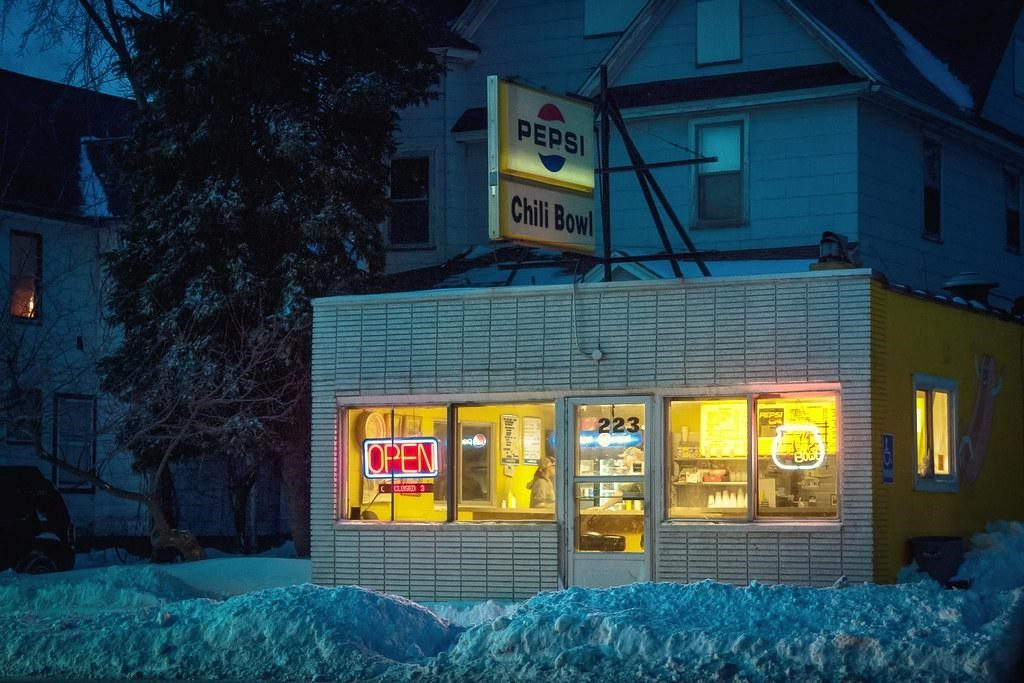 Nothing beats the Chili Bowl for authentic local cooking, just off the Woodward Loop on Cesar Chavez Rd near downtown Pontiac, Mi. (Photo courtesy Flickr)
Beyond the intersection: America's Black History Month, It all started in Pontiac:  In 1915, Carter G. Woodson, a historian keenly interested in education, founded the Association for the Study of Negro Life and History. It was through this organization that he began pressing for a "Negro History Week" as a mechanism for exploring the contributions of Black Americans. This dream became reality in 1926. Woodson chose the second week of February because two persons he felt had dramatically affected the lives of Black Americans were born during that month: Abraham Lincoln and Frederick Douglass. It would be much later, in 1976, when the now-renamed Association for the Study of Afro-American Life and History would succeed in promoting this week into Black History Month. (from the Pontiac, Michigan  website)
Order up a taste of Detroit today with our Deep, Dark Roasted coffee blend!
8-Mile Coffee Blend – Deep, Dark Roast Coffee – Strong Coffee – 16 Ounce Bag