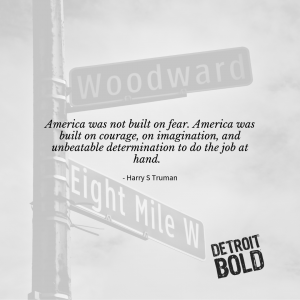 North, south, east or west, the people and communities that have a connection from this iconic crossroad of Detroit is amazing. There are histories, cultures and great stories that stretch far beyond the place we call home!
As we take a drive through the towns that line these two world-renowned roads, we're going to tell a little story about their connection to Detroit.  So, Here it goes!
8 Mile & Woodward: GO!
The headlight on Pleasant Ridge, Mi. 48069
Just a mile and a half north of  8-Mile right up Woodward lies the tiny city of Pleasant Ridge. Pleasant Ridge began with the subdivision of the Mayday farm by Burt Taylor in 1913.
According to the Oakland County Times In January 2015, Pleasant Ridge celebrated the 25 year anniversary of the opening of Interstate 696. In 1955, the U.S. wanted a road built between I-94 and I-96 to ease 8 Mile traffic after the post-war boom.  Small but tenacious, Pleasant Ridge fought a decades-long, Herculean battle to keep the road from being constructed through their town. The construction of the highway meant 10-15% of the Pleasant Ridge tax base would be lost, along with the beautiful tree lined 2-lane 10 Mile Road.
In time though, it did cut through Pleasant Ridge. A total of 124 homes and 9 businesses and industrial sites in the city were lost, along with recreational land owned by the city.
On Dec 14, 1989, Pleasant Ridge native, Gov James Blanchard led the ribbon-cutting ceremony to open the superhighway that is used by roughly 130,000 vehicles daily.
Beyond the intersection: Ace!  Former Michigan Governor and the United States Ambassador to Canada, James Blanchard, who grew up in Pleasant Ridge is the only sitting governor to ever hit a hole-in-one on the famed Grand Hotel Golf Course on Mackinac Island. He hit his ace on the old #3 hole, before the course was redesigned in 1985 and now known as The Jewel. How's that for getting something done while in the office!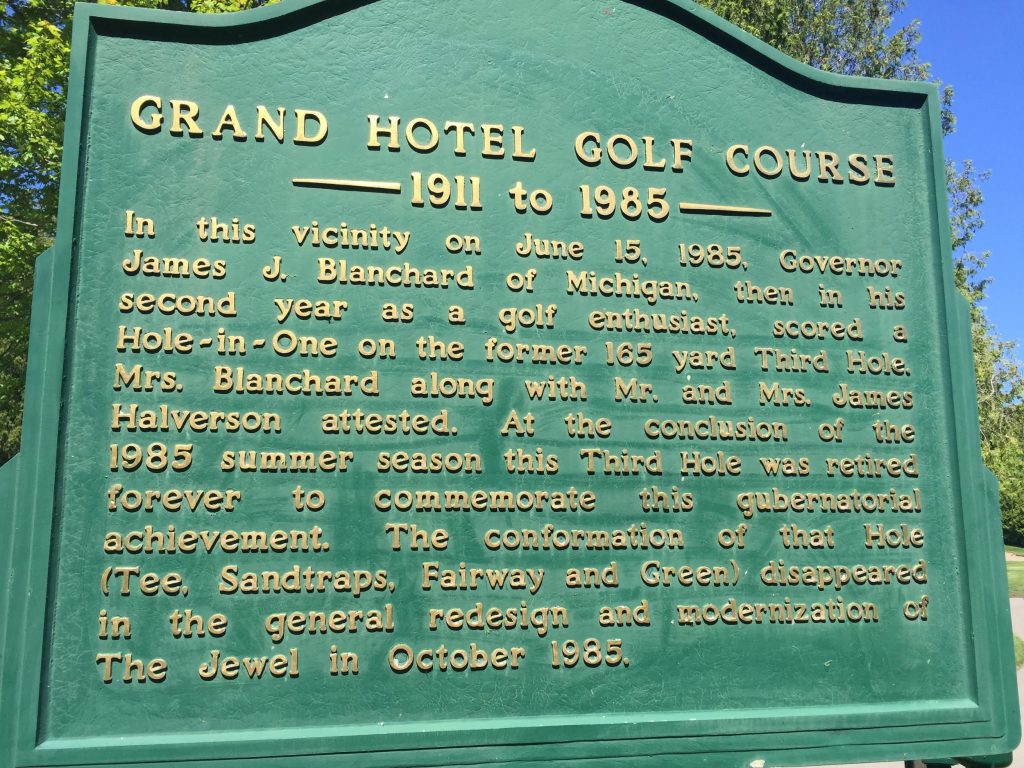 This plaque on Mackinac Island, Mi commemorates a once in a lifetime achievement! (Photo courtesy of The Grand Hotel, Mackinac Island, Mi)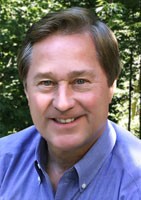 Pleasant Ridge native and former Michigan governor James J Blanchard (photo by candidates.com)
Tired of shopping for coffee? We make it easy with our subscription program. Order up today!
Coffee Subscription – 1LB Baseline 8 Mile Deep Dark Roast Blend