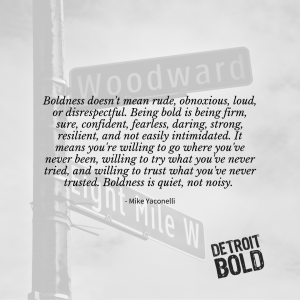 North, south, east or west, the people and communities that have a connection from this iconic crossroad of Detroit is amazing. There are histories, cultures and great stories that stretch far beyond the place we call home!
As we take a drive through the towns that line these two world-renowned roads, we're going to tell a little story about their connection to Detroit.  So, Here it goes!
8 Mile & Woodward: GO! Saint Clair Shores
The headlight on Saint Clair Shores, Mi. 48080, 48081, 48082
Take 8-Mile East, about 11 miles from Woodward, all the way to its eastern end and draw a straight line east another mile and you have reached the end of the United States of America. It is here where two countries meet in Saint Clair Shores, Michigan USA; in Lake Saint Clair with her neighbors at Mitchell's Bay, near the Thames River in the town of Tilbury, Ontario Canada.
8-Mile Road begins at Beaconsfield Road and meanders eastward in a residential setting, abruptly ending as a fork at Yorktown Road road as it continues in a residential subdivision. As beautiful as that area is, Saint Clair Shores has just about everything you could want in a suburban city.
Located along the shores of Lake St. Clair and inhabited by French settlers as early as 1710, it was then known as L'anse Creuse. Some local families have survived to this day and can be found both in the surnames of current day residents and among numerous residential street names.
St. Clair Shores is renowned for its "Nautical Mile"; the mile long, the lakefront strip of Jefferson Avenue between Nine Mile and 10 Mile roads; featuring a nautical-themed streetscape, retail establishments, restaurants, boat dealers, and both private and civic marinas. Dominating the Nautical Mile is the tallest structure in St. Clair Shores; the 28-story Shore Club Sky Tower apartment complex is colloquially known as "9 Mile Tower", and located at the foot of Nine Mile Road and Jefferson Avenue on Lake Saint Clair. The residential tower has become a prominent nautical landmark and its rooftop beacon can be seen for many miles.
The Shore Club Sky Tower, aka the 9-Mile Tower, is a nautical and municipal landmark on Saint Clair Shores' Nautical Mile. (courtesy wunderground.com)
Beyond the intersection: Goal! St. Clair Shores, one of a few communities to lay claim to the "Hockeytown USA" moniker before the Detroit Red Wings and the city of Detroit. St. Clair Shores has long been renowned throughout both the USA and Canada as a youth hockey hotbed largely related to its long successful St. Clair Shores Hockey Association.
Grab yourself your own sip of Detroit's crossroads today!
DETROIT BOLD BASELINE – Deep Dark Roast Coffee Blend – 24 Count Single Serve Cups