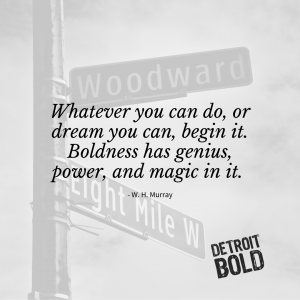 North, south, east or west, the people and communities that have a connection from this iconic crossroad of Detroit is amazing including Hazel Park. There are histories, cultures and great stories that stretch far beyond the place we call home!
As we take a drive through the towns that line these two world-renowned roads, we're going to tell a little story about their connection to Detroit.  So, Here it goes!
8 Mile & Woodward: GO!
The headlight on Hazel Park, MI 48030
About a half-mile on the east of Woodward, where West End Rd meets  8-Mile, you will arrive in Hazel Park, a working-class town of just over 16,400 people…
In October 1882, a group of farmers gathered in a home located at the present-day city hall and had a meeting, requesting for a school to be built… Hazel Park began as a one-room schoolhouse the next year,  built as part of the  Royal Oak Township school system and named  Hazel Park School District 8 by school superintendent John W. Benjamine because of the areas plentiful supply of Hazelnut bushes surrounding this swampy area.
Hazel Park experienced significant growth as the Ford Motor Company, based just two miles south down John R in  Highland Park, began to greatly expand. Hospitals, offices and shops began to thrive around the area of 9 Mile Road. In 1924, The electric Stephenson Line was a convenient way for commuters to trolley from Hazel Park to Highland Park and Detroit.
Through the Great Depression, Hazel Park suffered greatly. Efforts to incorporate failed due to lack of infrastructure but efforts to annex it with Detroit and Ferndale also failed. At one point, Hazel Park was the most populous unincorporated area in the country.  Finally, Hazel Park's first traffic light, post office, and Deputy Sheriff's office were established and the city was incorporated in 1941.[9]
It was here in 1942 that brothers John, Fred and Louis Elias opened the Dixie Drive-In, one of the first restaurants, in the midwest to offer curbside dining service. Ten years later, the name was changed to  Big Boy and would grow to several hundred eateries with the iconic Big Boy statues welcoming hungry diners.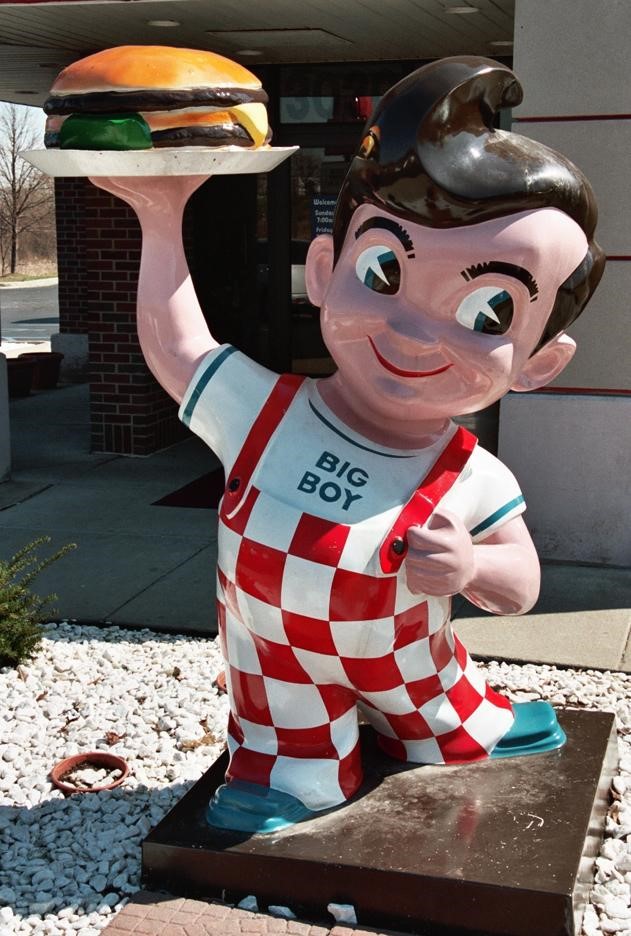 "It's Your Big Boy"
The Hazel Park Raceway opened in 1949. For many years, it was the only track in Michigan offering live thoroughbred racing. In 2018 the track closed and the remaining horse stables were cleared to make way for new warehouse space including mega online retailer Amazon.
Beyond the Intersection: Show Me the Money? Excluding one neighborhood in particular with a majority elderly population, the city's median household income in 2009 was $46,687, surpassing the neighboring communities of Warren, Madison Heights and Ferndale as well as many communities in the Detroit Metropolitan Area.  Hazel Park's median household income would be higher than 39.7% of the metro area, including 16.1% of Oakland cities, 61.5% of Macomb cities, and 55.8% of Wayne cities. (Wikipedia).
Tired of shopping for coffee? We make it easy with our subscription program. Order up today!
Coffee Subscription – 1LB Baseline 8 Mile Deep Dark Roast Blend