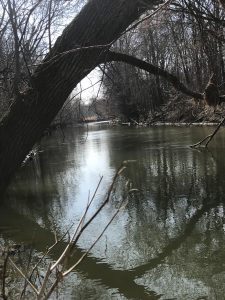 How about this for Detroit area history. The rolling, roving, roaming Clinton River rules the roads in this part of Macomb county. You better know your way around because the Clinton River holds sway over how we get around on the roads above!
No, it's not named after our 42 US president but just as intriguing The Clinton River in Macomb County  is named in honor of DeWitt Clinton, who was governor of New York from 1817 to 1823. Go figure!
The French explorers of the late 17th century knew the river as the Nottawasippee, an Ojibwe term that means "like rattlesnakes." The Clinton River meanders from its mouth at Lake Saint Clair in Harrison Township and travels along its several branches through small portions of Lapeer and Saint Clair counties, as well as large portions of Macomb and Oakland counties.  Maybe we'll have to make a Detroit Bold delivery by way of canoe one of these days!