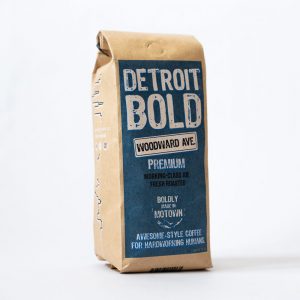 Love it or not, the great, annual, Woodward Ave Dream Cruise is back for another year, this Saturday, August 20th. The Dream Cruise is world's largest 1-day car show, showcasing the classic cars that put Woodward on the map. Our automotive heritage is something to be proud of and the future looks exciting as we evolve to smarter, cleaner, greener and meaner vehicles to travel in. The classics of tomorrow, just like the classics of yesterday, are built right here in Motown!  The hardworking humans of Detroit and across the USA always rev up their motors with America's Boldest Coffee, Detroit Bold.
Click the link below or go to our website, www.detroitboldcoffee.com for 15% Off AND free shipping or delivery when you buy 3 or more 16 oz bags of our own classic, Woodward Ave Blend. It's smooth, bold and awesome, just like the city that bears its name.
USE PRODUCT CODE:  3bags15off at checkout for the best, working-class joe anywhere and Happy Crusin!
Click the link below for some cool Woodward Ave history!