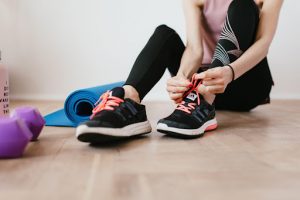 Photo via Pexels
Self-Care 101: How to Keep Your Wellness Goals on Track
Self-care has been a buzzword for years now, but its popularity is only indicative of its importance. Practicing self-care and staying on top of your wellness goals is vital to feeling your best! A solid self-care routine will keep your brain and body in top shape, making it easier to combat stress and enjoy all the things you love. Plus, working toward your wellness goals can help you avoid common lifestyle diseases like diabetes and high blood pressure. Here are some tips from Detroit Bold Coffee Co. to help you stay on track toward your self-care goals!
Seek Wellness in Your Career
Is your career supporting your wellness goals? If you're working a job that causes a lot of stress, it may be a good idea to seek work in another field. It's never too late to go back to school and learn a new skill! For example, if you've always wanted to be a teacher, enroll in an online education program, and you can earn a bachelor of education. Pursuing a bachelor's education degree will help you learn instructional strategies and specific subjects you would like to teach. Rather than attending in-person classes, earning a degree online makes it easy to keep working while going to school!
Set Specific Goals
Setting self-care goals requires a great deal of thought and planning. It's important to think carefully about what you can achieve and how much time you need. This will help you set specific goals based on results that you can actually measure. For example, instead of setting a goal to exercise more, set a goal to walk for 30 minutes every day. Instead of setting a goal to eat healthier, try to add one extra serving of fruits or vegetables to each meal. Specific goals will give you a clear target to work toward and help you make decisions about what tasks or activities to focus on each day.
Make Self-Care a Social Activity
If you're a social person and you perform best with others around to motivate you, look for ways to make self-care a social activity. Not only is this a great way to gain support and create accountability, but it will also reduce feelings of isolation and promote a sense of community. Here are some suggestions from Notes by Thalia to make your self-care goals more social:
Invite friends or family to join you for self-care activities.

Participate in group activities like fitness classes and meditation groups. 

Host a self-care party

and plan relaxing activities like manicures or massages.

Join self-care challenges or events online.
Fit Self-Care into Your Daily Routine
It can be difficult to stick to your habits when you make too many changes at once. It's often more effective to set small, achievable goals and gradually incorporate them into your existing routine. This will help you build momentum and create daily habits that you can maintain over time! 
Block out your desired self-care activities into your schedule, just as you would a meeting or appointment. This will ensure you prioritize time for your well-being. You may also want to find self-care activities that can be done alongside other activities, like listening to a relaxing audiobook while you're getting ready for bed.
Track Your Progress
Seeing the progress, you're making toward your goals can be very motivating. Not only that but keeping track of your progress will help you decide where to make changes or adjustments to your routine. Wearable fitness trackers and apps are ideal for this purpose. If you prefer something low-tech, PhillyVoice suggests keeping a journal or written log of your progress. Jot down regular measurements or records related to your goals, such as your weight, blood pressure, time spent exercising, hours of sleep, or the amount of weight you can lift. 
By setting realistic and achievable self-care goals, you can maintain your motivation as you work to improve your health and well-being. Track your progress, seek support from friends, and consider making the leap to a new career that better supports your health goals.
Are you a coffee lover? Check out Detroit Bold Coffee Co. and subscribe to our Coffee Club for exclusive discounts and promotions!