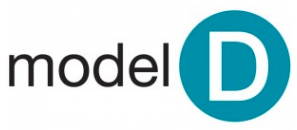 AJ'S COFFEEWORKS COFFEE HOUSE COMES HOME TO HIGHLAND PARK
Writer: Jon Zemke
Model D
AJ's Coffeeworks, the popular coffee shop in Ferndale, is moving to Highland Park, creating a homecoming of sorts for its founder, A.J. O'Neil.
O'Neil was born and raised in Highland Park and sees a plethora of opportunity in the inner city suburb. AJ's Coffeeworks is moving into auditorium of the St. Benedict Catholic Church at 60 Church St., one block east of Woodward Avenue and two block south of McNichols Road.
"The potential is great," O'Neil says. "When we get set up in Highland Park, I want to expand our footprint. I want to recruit a sales force to get the coffee on every store shelf here."
AJ's Coffeeworks was a staple in the Ferndale business scene for five years before closing last spring when its lease ended. It has since been selling its signature coffee blends online and plans to sell its coffee through both retail outlets and its own store. It plans to open its new location on Aug. 19.
"If everything goes right we will have some good vegan food and coffee," O'Neil says.
AJ's Coffeeworks will also have a unique business model where customers can pay what they can when they can at the coffee shop. The on-your-honor business model, often called cross-trickle economics, is focused on helping build both the business and the community.
"I'm putting my complete faith and trust in this community," O'Neil says. "This is how our community can sustain itself."